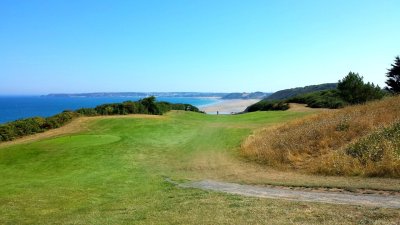 Golf courses near your hotel in Matignon
The Hôtel de Matignon is an ideal base for your golf competitions.
If you're looking for a hotel near the Golf de Saint Cast Le Guildo or a hotel near the Golf de Dinard Saint Briac, or a hotel near the Gol de Pléneuf Val André, or even a hotel near Sable d'or les Pins, Hôtel Fréhel, the Hôtel de Matignon enjoys an excellent location for reaching the main courses. And, after a few holes, relax at the hotel and be ready for the nest day's game.
The advantages of your hotel near Saint Malo:
Proximity to Golf Courses
Breakfasts from 7.10 a.m. (on request, otherwise from 7.30 a.m.)
Secure room on the ground floor where you can store your golf carts
Free public parking in front of the hotel
Free high-speed Wi-Fi
Restaurants nearby
Attractive prices
More information :
https://pleneuf-val-andre.bluegreen.com